Veritas Consulting Group is an organization that specializes in the recruitment and placement of some of the most sought after Accounting, Audit, Forensics, Tax and HR Professionals. Fortune 500 companies as well as emerging business, public accounting firms and non-profit organizations utilize our services. Our company is dedicated to finding those people that stand head and shoulders above the rest of the crowd.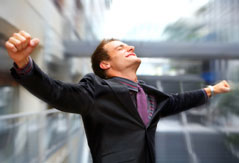 NERVOUS ABOUT CHANGE? It's normal and it's okay. We have been in the Texas market place for over 26 years; We know what companies have the best and worst working environments. We will be there to help you before the first interview and long after you start your new position to make sure that this is a smooth transition for you. Your happiness is as important to us as it is to you; that's why it's very common for our client candidates to refer friends and family to us. We truly appreciate you.
TIGHT SCHEDULE? Most of our candidates are currently employed and we understand that you just can't run over to our office. In most cases we can tell if we are right for you in as little as 10 minutes over the phone; you need to save your valuable time for meeting with our clients. Most of our clients have agreed to meet you before or after hours if necessary.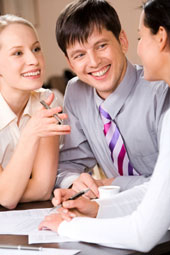 WANT A CHANGE? Our candidates are looking to make a change on their terms not their bosses. Whether you are seeking a more challenge job, a better work environment, better compensation and/or benefits, a more convenient location or just need a change; Most successful professionals will either be promoted or change jobs every three years. We would appreciate the chance to help!
CAREER OPPORTUNITIES! We have several unique jobs in Accounting, Cost accounting, Forensics, Tax, Internal and External audit in Dallas and Houston Texas. Most of our positions are for the career minded professional looking for a full time permanent position. Our clients are most interested in talent from the staff level and up to CFO. If you are a CPA, CFE or CIA or a candidate for one; that may increase our clients interest depending on the job opening. Our firm continues to grow through referrals that other candidates and clients have sent our way. Not many accounting staffing firms in Dallas or Houston can say that. Please check out our candidate's page for current job openings.
PUBLIC ACCOUNTING JOBS IN DALLAS AND HOUSTON:
We represent the top public accounting firms in Dallas, Houston, San Antonio and Austin as well as some in West Texas. Some of our clients offer No Overtime programs, Fridays off and/or Flex-times. A true work/life balance.
RELOCATING? We have affiliates in most major cities, please give us a call!