Ed Long is a Certified Personnel Consultant that has been in the Permanent Placement industry since 1988. He began his career with one of the largest publicly traded search firms in the nation. Ed's success and leadership skills enabled him to move up through the management ranks in record fashion. Ed has been recognized with several high achievement awards including "Rookie of the Year", "Top Producer" and "Manager of the Quarter" on numerous occasions. We have specialized in Dallas and Houston accounting job market place for over twenty years. Normal placements are with Professionals in Accounting, Audit (internal and external) Forensics, Tax and cost accounting.
Ed took his skills to a start up company where he played an integral part of the firm rapidly becoming one of the most successful firms in the business.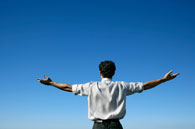 His area of expertise has always been in the Accounting, Audit, Tax and Human Resources Professions. Since the beginning of his career he has lead a team of award-winning consultants.
Over the years Ed has guided more than a thousand accounting, audit and tax professionals by improving their careers as well as their quality of life. The best thing: When it is time for our candidates to take the next step in their career they come back to us for career advice. We feel that's important!
Our clients include Fortune 500 companies as well as emerging businesses, public accounting firms and non-profit organizations. We take a lot of pride in our high percentage of repeat business. Please feel free to contact us if you have any questions about our service.
If you are looking for an Accounting Job in Dallas or Houston Texas we can help!!!
Veritas Consulting Group specializes in assisting degreed professionals with finding Accounting Jobs, Tax jobs and Audit jobs in Dallas and Houston Texas.
Office Administrator: renee@veritascareers.com